AFCHEM & AVO - Breakthrough in the Vietnamese food seasoning industry
More than 2000 products have been created and divided into diversified lines - The cooperation of AFCHEM and AVO has created a major breakthrough in the Vietnamese food industry with their distinctive taste and quality.
With its strong capacity and internal power, AFCHEM has been a reliable partner in providing high quality food ingredients for many large and small domestic and international food processing enterprises. AVO - One of the leading European enterprises in the food seasoning industry with its safe, natural and high quality products.  The triad of experience, know-how and expertise qualifies AVO as a true spice specialist. They are well represented through our historically created and steadily growing AVO spice network in every part of the world and in every region cultivating these fine natural products.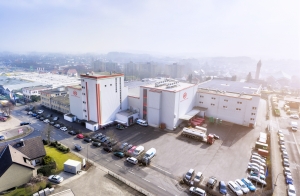 Passing 2 years of market research and testing, AFCHEM officially became the exclusive distributor of AVO. The remarkable cooperation has brought to the Vietnamese customers more than 2000 high quality additive products divided into diversified lines:
- Sausage spice extract and seasoning
- Additives
- Sauce and marinade
- Processing Aids
- Net / case
We have one goal: we want to inspire you and your customers - with the highest quality, satisfying taste and the AVO-guarantee. Quality is our responsibility. We commit to these below factors:
- International quality standard
- No allergens
- No flavor enhancers 
- Great taste and visual. 
- Competitive price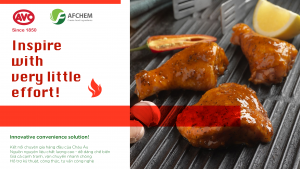 AVO product quality will set the new standard for Vietnamese spice industry. With our full mind, AFCHEM constantly does its best to bring those civilized and high quality ingredients to every single Vietnamese meal. More than that, we strive to affirm Vietnamese cuisine's values that we have always been conserving.